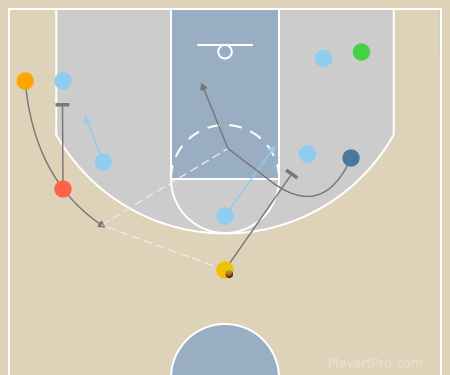 Pro subscribers can add an animatable defense or offense to their plays and formations by clicking at the top right of the designer.
The players on the opposing team can be positioned, animated, and edited just like those on your team.
Opposing Team Colors
By default, the opposing team's player and route colors are the same. You can edit the coloring of the opposing team individually through their waypoint menus or create a custom theme and assign a default color using the Opposing Team Color setting.